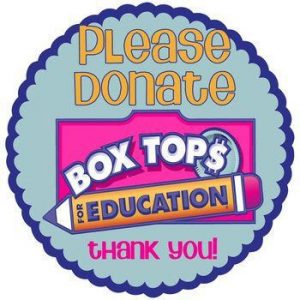 Box Tops
Box Tops are a great passive fundraiser for all families to participate in.  Simply cut the
Box Top label on items you are already purchasing! Please remember to cut neatly and make sure the expiration date is still attached. A Box Top collection basket can be found in the Herbert Street entrance foyer for you to conveniently drop them off.  We collect throughout the school year, however, we are focusing on Box Tops for the month of October. October 29th is the deadline.  
There is also a box top app that helps double the points we earn. Download the app, add our school information then scan your receipts. If every student brings in 25 labels we have can achieve our goal of $1000 for the school year!
Thank you for your support!
Our first Skate Night of the school year!
WHEN: Thursday, November 1st 6:15-8:15PM
WHERE: Skate World of Troy
DETAILS:
$6 per skater; $25 for a family of 5 skaters- cash at door (PayPal 'sending to a friend' option to 
fcmaparentguild@gmail.com
.
Please leave family name and number of skaters in comment section.)
Skate rental: $3 regular; $5 inline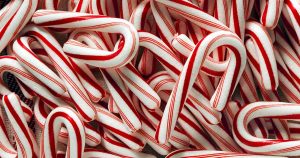 Candy Cane Shoppe 

**Calling All Crafters & Artists**
FCMA Annual Candy Shoppe is scheduled for 12/4-12/7 during school hours.  This event gives the students an opportunity to shop for small gifts for their families. 
This year, we are seeking donations from our FCMA community (and extended friends) for items to sell in the shoppe. We would also like to host a few Candy Cane "workshops", where parent volunteers can help make a few simple crafts to sell (dates TBD).
Co-Chairs Candy Cane Shoppe
The sign-up linked
here
is to express interest in helping to stock the shop or ideas of crafts we could make during 'workshops'.  Alternatively, you may reach out to the above emails to express interest in helping out with the event.
2018 Harvest Festival
Thanks for attending our annual fall event!  Shout-outs to Amber Wagner for your creative ideas and planning, Elise Hibbard, Jennie Pilkey, Leah Danou, Andrea Jarvis, Mike Hilgen, Tricia Bellew, Megan Modica, Vida Markle, and the many volunteers who contributed behind and on the scene!
Special thanks to FCMA staff, FCMA Middle School students, Plum Market, Ferndale Foods, Apple Fritter, Camden Homegrown, Pingree Farms, Biggby Coffee, My Son Pops, James Anthony musicians, The Reefermen, DJ Unicorn!
We appreciate your time and donations!
Parents of high schoolers who donated time, please contact 
fcmaparentguild@gmail.com
 if your student needs a volunteer hour form for credit.