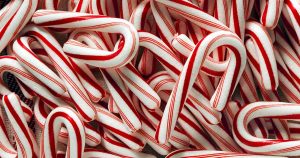 A huge thank you to everyone who made the Candy Cane Shoppe a big success:
Cemone Moy, Vida Markle, Megan Modica : co-chairs and for for their vision of adding handmade items to the Shoppe, countless volunteers who donated wrapping supplies, and wrapped gifts throughout the week, Dawn and her cricut expertise that allowed the Parent Guild to offer personalized ornaments. Thank you to the Fig room staff who generously donated their space for the Shoppe.  The Parent Guild is grateful for our creative community.  There were candles, scarves, crocheted items, jewelry, bath items, wands, ornaments, as well as many different items we were able to offer!  Thank you also for your donations to our 3 charity partners.  We will be donating $50 to Make-A-Wish Michigan, $140 to Heifer International, and $50 to the Detroit Zoo!
The Parent Guild wishes you a festive and peaceful holiday season.  We are so thankful for your time, patience and support during all our events!  Have a joyous New Year!
We have more events in store for 2019, please keep checking our website for more information.  Our next meeting will be in January 2019.
+++++++++++++++++++++++++++++++++++++++++++++++++++++++++++++++++++++++++++++++++++++++++
The Candy Cane Shoppe offers FCMA students an opportunity to purchase reasonably-priced holiday gifts to surprise family & friends. Each class will have a designated time to shop during the week of the sale. Gifts purchased will be wrapped and labeled and sent home with your child the day they buy them. Simply make a list of people your child wants to shop for, along with the amount to spend, and send in cash or check (payable to Parent Guild) with your child on their designated shopping day to pay for their purchases.  Shopping dates will be Monday afternoon 12/3- Friday 12/7. The Shoppe is closed during lunch and dismissal time. Click here to view this year's schedule. 
New this year:
The Parent Guild has added a 'donation in kind' element.  Students will have the opportunity to make a donation to a charity in someone's name.  If students choose to make a donation, they will receive a postcard to present to the recipient stating, 'A donation was made in your honor to: _______(Charity Name).The charities the Parent Guild chose are:
Most of the shop's inventory this year comes from donation and crafts from the FCMA community. Expect to see unique gift items.

Personalized ornaments will be offered! For a small additional fee, students can have ornaments personalized at the time of purchase to include a (sur)name and the year.

We will also continue sticking fair trade craft items.
Please note that a blank shopping list and envelope for bringing in money to spend in the Candy Cane Shoppe will be sent home in your child's Friday folder. There will be volunteers to help the little ones with the whole process!  Please visit the following Parent Guild website to view the shopping schedule for each classroom: fcmaparentguild.com
If you would like to volunteer or donate items to the Candy Cane Shoppe, sign up here: https://www.signupgenius.com/go/70a0c44aeae2eaafc1-2018
Thank you for your support in this Annual event!