Thank you to our 2018 Fun Run Sponsors!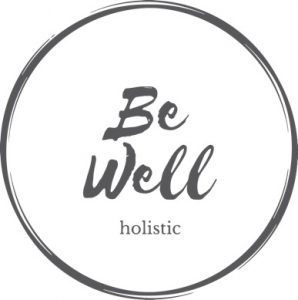 Be Well Holistic
Founded by holistic healing arts practitioner Tanja Krupa, Be Well offers Usui Holy Fire and Karuna® Reiki Certification training; Level 1 Aromatherapy Certification and other aromatherapy workshops; reflexology classes; herbal education; EFT(Emotional Freedom Technique) one-on-one sessions and tapping groups; Ama-Deus® energy healing sessions; Wild Woman Project New Moon Circles; full moon workshops; and Reiki meditations across Metro Detroit and Saginaw Bay areas.

  Central Church
We aim to meet the physical & spiritual needs of people in the Metro Detroit area. We live in a sick & dying world, and have the remedy through the sacrifice of Jesus Christ to bring healing to the hurting, hope to the hopeless, and a new life to those who have lost their way. We aim to be a church that everyone loves to attend, that hopeless people find hope, that creates fully devoted followers of Christ, and thoroughly impacts our community.

 Champion Tree Care
We are a locally owned and operated company (Warren, MI) that values honesty and integrity above all else, yet we treat your home as if it were our own. You can find us on Home Advisor, with over 250 5 Star reviews, Angie's List, Nextdoor and more. We have many years of experience giving you the confidence that we are your number one choice for your tree or shrub issues. You will find us competitively priced with close attention to the details of each and every project that we are involved with. We cleanup behind ourselves and haul it away. We look forward to building lasting relationships and guarantee your SATISFACTION!

Choice Schools Associates
Choice Schools Associates is a school management company. We provide school management services such as human resources, accounting, payroll, marketing, and more to schools. We partner with school communities to empower and equip them to fulfill their unique mission. We carry out our mission by working in a cooperative and open relationship with your Academy Board, where we ensure that the Board's vision is brought to life. To make the Board's vision a reality, Choice customizes its services to meet the unique needs of each academy and then commits its resources and staff to serve the mission, goals, and objectives of your Academy Board.

Holistic Sleep Center
Contact us at cindy@holisticsleepcenter.com

honey. space for moms
At Honey, we are shifting the paradigm for how moms and moms-to-be take care of themselves and one another. As mothers, we are bombarded with contradictory advice from all sorts of media (books, internet magazines, television) about the proper way to give birth and to raise a child, as if there is only one way. Many of us are far from family support or without a community of peers we connect with. We are too often left confused, isolated, and unsupported as we bring the next generation of human beings into this world. At Honey we believe there is a better way, and we tightly braid our values into the fibers of all of our classes and programs.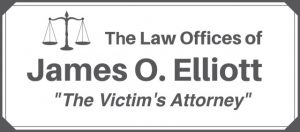 Law Offices of James Elliott
James O. Elliott is the Victim's Attorney. He does not represent insurance companies or large corporations. He fights to Protect the Rights of Injured Individuals when those rights have been threatened. James O. Elliott is the People's Attorney and he fights to Get You Justice. James O. Elliott is also a member of the Million Dollar Advocates Forum, a prestigious group of trial attorneys who have received Major Personal Injury Trial and Settlement achievements in excess of $1 Million.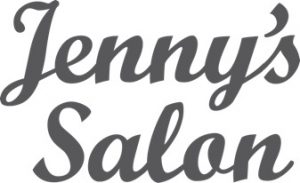 Jenny's Salon 
I have dreamed of being a stylist ever since I was a little girl, doing my Barbies' hair. Now that I'm older, I love being a stylist. I have met so many wonderful people and learned so much from so many. I love the fact that people can come in the salon in a horrible mood, and by the time they leave they feel strong and beautiful and are ready to face the world again with confidence. Making people beautiful is my job and I love every minute of it!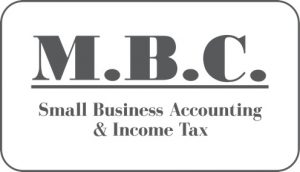 Michigan Business Consultants
MBC forms partnerships with clients to increase morale, motivation and productivity by developing high-powered leaders and teams. MBC supports learning opportunities by teaching practical skills and engaging clients to embrace sustainable solutions for competitive demands and changing markets.

Montessori Rocks
Montessori Rocks! is a vibrant community created for parents, educators, and enthusiasts to ask questions, gain knowledge, and share with one another their love of all things Montessori. Our site features real-life blogs from Montessori certified public school educators that are eager to inspire each one of you. It is our hope that whether you are a parent, educator or a student, MontessoriRocks.org will quickly become your go-to place for everything Montessori.
A big thank you to Plum Market for donating the fruit to our 2018 Fun Run!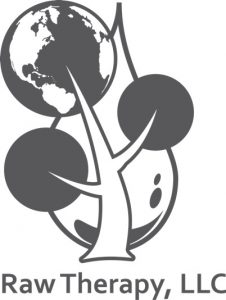 Raw Therapy LLC
RAW Therapy LLC is the only community aquatics therapy program in our area that can service ALL populations.  In 2012 we started our company to serve individuals who are recovering from catastrophic car accidents.  Because we are a mix of dual certified recreation and aquatic therapists, we have a passion to integrate individuals who have barriers to fully integrating into the community-especially in wellness programs.  As transitional specialists, we offer a "safe" bridge between outpatient therapy and personal training/group exercise programs.
At United Restoration, we're more than just contractors.  In addition to our commitment to restore your damaged property to its optimal condition, we work directly with your insurance company to ensure that you receive the maximum value, allowable by law, on your insurance claim.