Wanna get involved in Trunk or Treat? There are still spots available to participate in this year's Halloween event.
If you are interested in helping with the Potluck OR if you'd like to decorate your car and hand out candy, you can SIGN-UP HERE.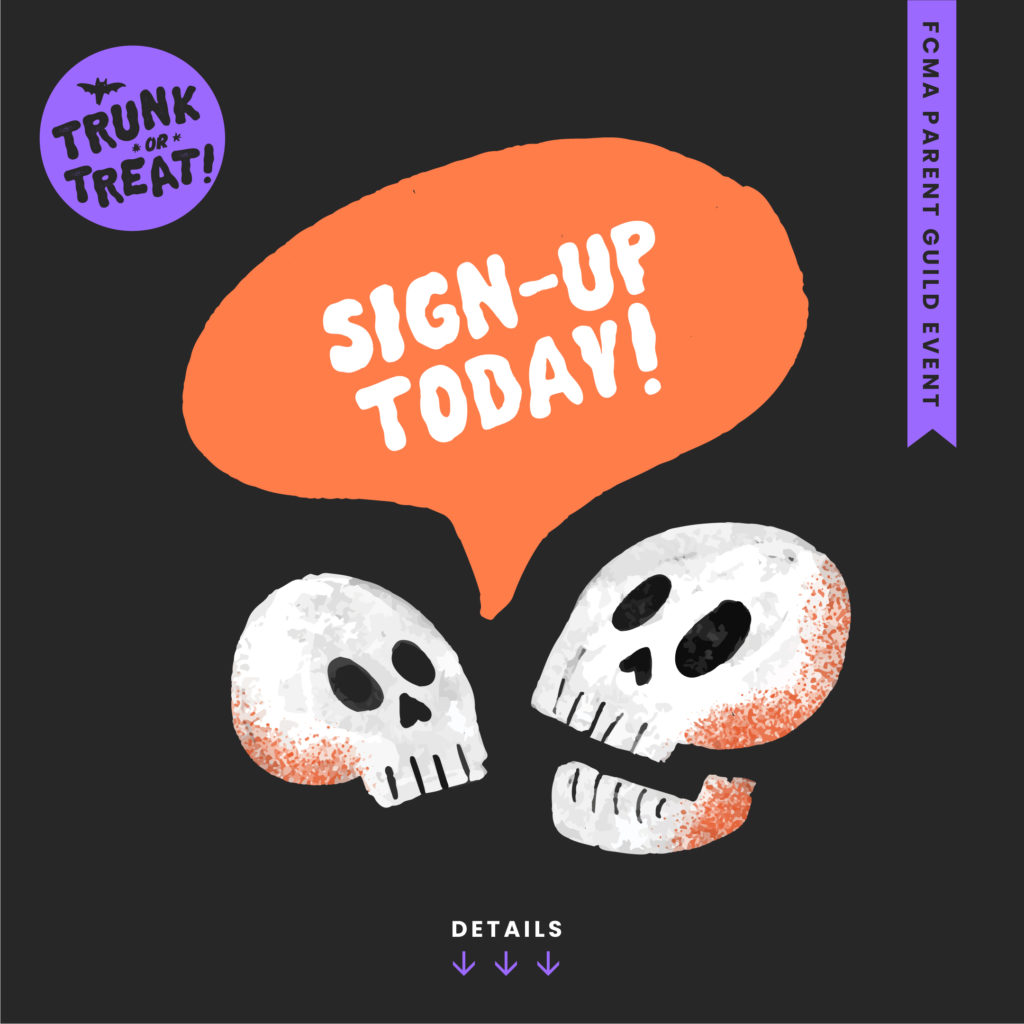 Friday, October 21st from 6:30–8:30pm. More details here.