Thank you to our 2021 Fun Run Sponsors!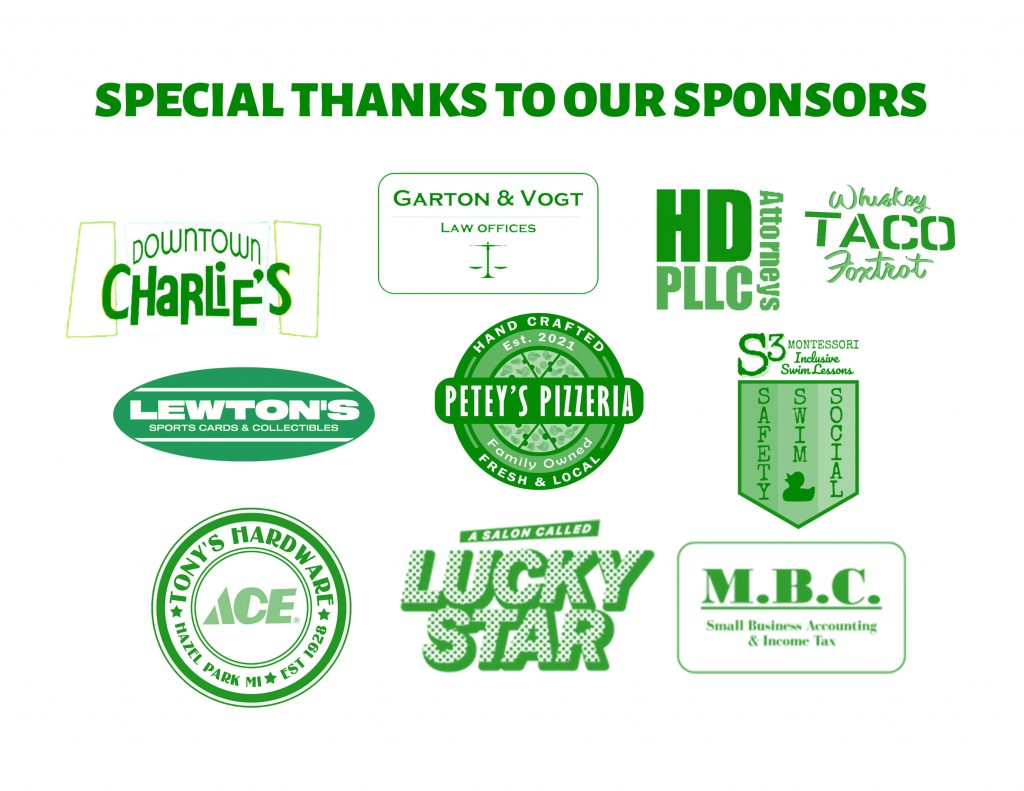 Downtown Charlie's– Specializing in frittatas, this popular, daytime eatery features classic breakfast & lunch dishes.
Garton & Vogt– A team of Macomb County attorneys backed by more than six decades of collective experience.
Whiskey Taco Foxtrot– Taqueria and Whiskey Bar serving Unique Tacos and Artfully Crafted Cocktails in Downtown Clawson.
Lewton's Sports Cards & Collectibles– They have something for everyone that love's sports cards. Plenty of bargain boxes to look through, sealed wax boxes, single packs, single cards, graded cards and complete sets.
Petey's Pizzeria– Family owned and operated pizzeria
S3 Aquatics– S3 Aquatics Program (Est 2016) is, as far as we know, the only swim program in the world that utilizes Montessori methodology. We are a nurturing, total aquatics program for all ages and all abilities, targeting kids and adults who have been missed by traditional swim lessons.
Tony's Hardware– Tony's Hardware has been a fixture in Hazel Park Michigan since the 1930's. They offer a full range of services from key cutting, and paint tinting to screen repair and glass cutting.
Lucky Star– Specializing in Cuts, Color, Balayage, and Vivids!
M.B.C. Small Business Accounting and Tax Income-